Connecting Smart Safety Glasses
How might we enable technicians to track the connectivity on their smartglassess?
Problem: Technicians have abandoned using smartglasses because they don't understand why photo and video content captured will not upload from glasses onto their phones
Who:
HVAC Service Techs- need to capture data on site using glasses

Supervisors- need to verify and sign off on content uploaded

Payroll- needs to apply content onto ticket billed

Customer- wants to see content on ticket
Want To:
Capture photo and video content on site of work performed

Capture Before and after photos and videos of work performed

Use photos and videos to Provide transparency and diagnoses

Provide customers and supervisors "eyes on site" service

Capture diagnostic issue for customers to see through photos and attach onto ticket
And Needs to Feel:
Confident the time spent capturing photo and video content will be seen. Trust smartglasses connects to cellphone on their own. Trust the photo and video content captured from the smartglasses will quickly upload from smartglasses onto a web platform. Successful at doing what they were told to do and doing their job right. Acknowledged for completing the task. Happy they made the customer happy
And They Can't Achieve This Due To:
Content stores on glasses and does not appear on the tech's phone. There are a number of reasons why the content gets "stuck" but there is no messaging or communication to the HVAC Tech on what is causing the content to be stuck on the smartglassses.
With no clear indicator for the HVAC tech to understand why content is stuck, so they get frustrated and abandon trying to uploading content and using the glasses overall
Which Happens When:
Almost every job a tech travels to. HVAC technicians work in environments that don't regularly have any kind of network coverage leaving the cell phone to not have service. Without a network connection, the mobile device is not able to connect to the smartglasses and receive the photo and video data.
Because:
Work environment lack cellular connection

battery on device dies

device gets damaged

tech gets a new phone and can't program the smartglasses to new phone

smartglassses get switched around

cell phone does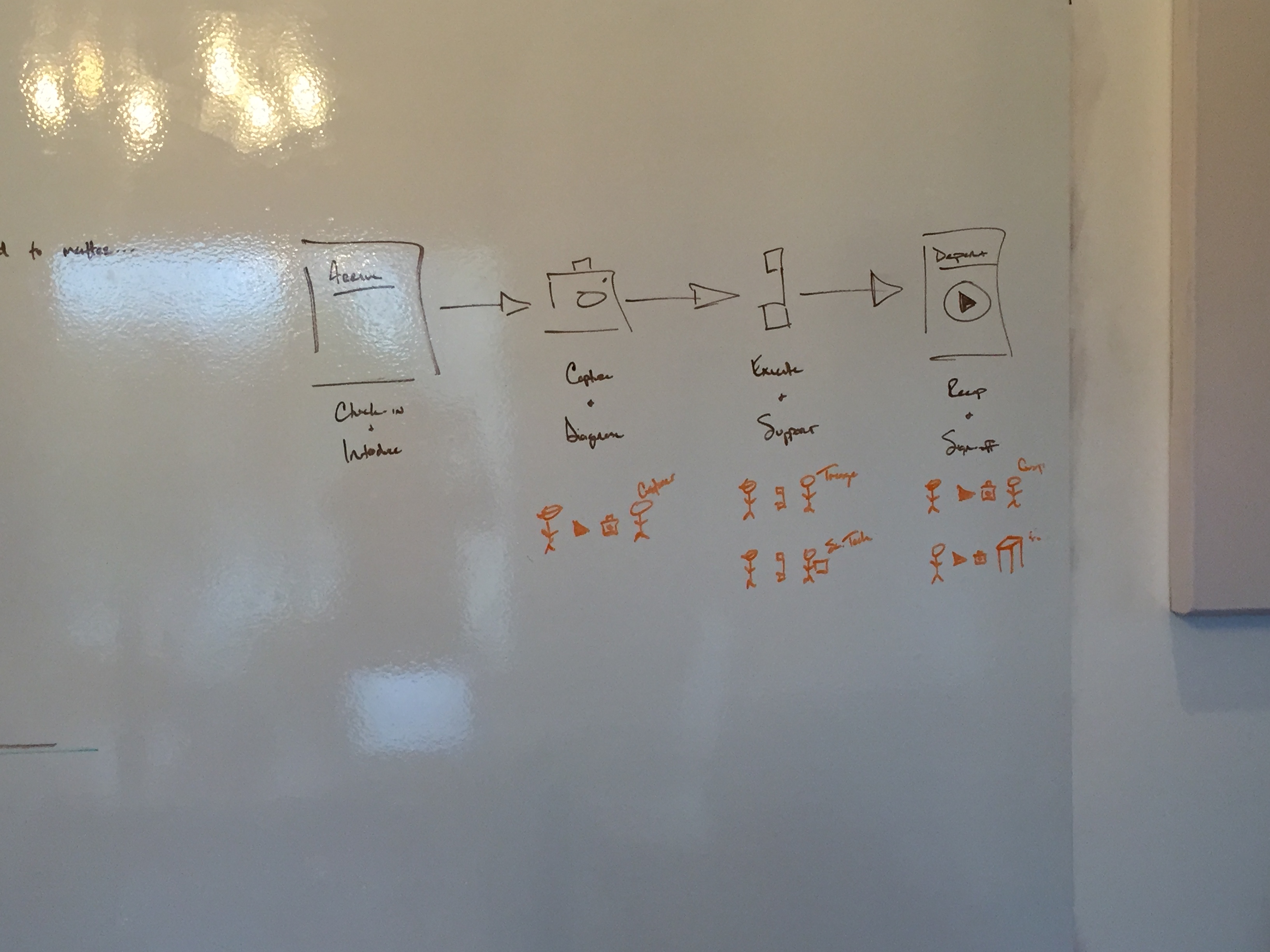 This Case Study is Under Construction...